So you just got engaged – WHICH IS FREAKIN KILLER!!! – and you are probably like cool, NOW WHAT??? And everyone keeps asking you about a date and colors and a venue and ohmygosh are you inviting so-and-so. And now you're like, not even excited just overwhelmed with no clue where to start.
Sound familiar and shitty? If you're here, you got engaged or maybe are about to, and you are probably facing a plethora of well-intended but low-key stressful questions. Hi, we're still in a panny – how could anyone even begin to take on this task of wedding planning when things feel so up in the air and hard to control???
No worries babe – I have a step-by-step wedding planning guide to get you going! As a photographer, I am always one of the first (sometimes even the very first) vendors to get booked and I have seen lots of couples go through the various planning stages and have tried to compile a way to help my amazing clients navigate the minefield that is wedding planning and show them it doesn't have to be stressful. Oh, also I got married once and put off planning for like 8 months because it was stressful and no one should have to do that!
How long should you be planning a wedding for? Honestly, in my opinion, a year and a half is the perfect amount of time to be in "planning" mode. That gives you the first few months to just ENJOY being engaged and dream about your perfect day. From there when you hit the 1-year mark you can really dive into things. By the time your wedding is 6 months away, I suggest having all your vendors chosen and be focusing on the details so that the last couple months before the wedding can be for bridal showers, bach parties, and celebrating!
So HERE WE GO
(Small disclaimer: I am not a wedding planner and I highly highly recommend you get one! They make things go so smoothly and are invaluable. These are just my experiences, opinions, and suggestions that I'm sharing in an effort to help! So don't @ me if you don't get a planner and only go off my advice because I did warn ya!)
Step One: The Guest List
Yes, I know this sounds like the actual most boring thing ever but trust me – you should do this first. Why? Because you really need to know how many people you ideally want at your wedding so you can make sure you have a good baseline while venue hunting. This applies to small weddings and elopements as well and will also help a TON with budget estimations because every vendor is going to ask you how many guests you are expecting so they can give you accurate quotes. (Pro tip: don't forget to include your vendors in your headcount as you will most likely need to feed them and provide them a place setting.)
I would suggest that YOU create YOUR ideal guest list – don't include anyone else until you have your total and then if you'd like to allow others to invite people do it with the caveat that this is your A list and additional guests will depend on venue capacity and budget.
Step Two: The Budget
When preparing a budget start with the overall number you can and want to spend. Take the amounts you are being given by others and the amount you can spend to create a total. From there take the following list of categories and put them in order from MOST Important to you to LEAST important to you:
Venue
Catering
Photography
Florals
Videography
Decor/Rentals
Stationery (Save the dates, invites, thank you cards)
Calligraphy
DJ/Band
Dress/Tux/Attire
Bridal Party + Parent Gifts
Planning/Coordinator
Dessert/Baker
Alcohol/Bar
You can add or omit things that do or don't apply to you just be sure to keep them in order of most important to least important. From there you will assign each category a percentage. You can typically expect your venue to be 40-50% of your overall budget. So take the other 50% and distribute it to the other categories allowing a higher percentage for more important categories and a lower percentage for less important categories. Think of it like a pie chart (you should probably eat some pie while you're at it as well!)
Here's an example for a wedding with a total budget of $35,000:
Venue – 40% – $14,000
Photography – 10% – $3,500
Florals – 10% – $3,500
Catering – 8% – $2,800
Alcohol/Bar – 8% – $2,800
Videography – 5% – $1,750
Calligraphy/Stationery 5% – $1,750
Decor/Rentals – 4% – $1,400
Planning/Coordinator – 4% – $1,400
DJ/Band – 2% – $700
Dress/Tux/Attire 2% – $700
Dessert/Baker – 1% – $350
Bridal Party + Parent Gifts – 1% – $350
Usually what happens is you do this exercise and you think – wow those last few categories aren't getting much. Yep – it's hard but when you have a budget you can't have it all! So that's why it's imperative to know what things are important to you and what things you can compromise on!
I suggest that you don't compromise on your top 3 categories and be prepared to get really compromise-y or creative with your bottom 3 categories. You're also allowed to re-allocate percentages and change your mind. Once you have your budget in a spot where you feel happy you're ready to move on!
Don't forget – if you find a dream vendor for one of your top 3 categories under the estimated spend amount you can allocate those savings to other categories yayyyyyy!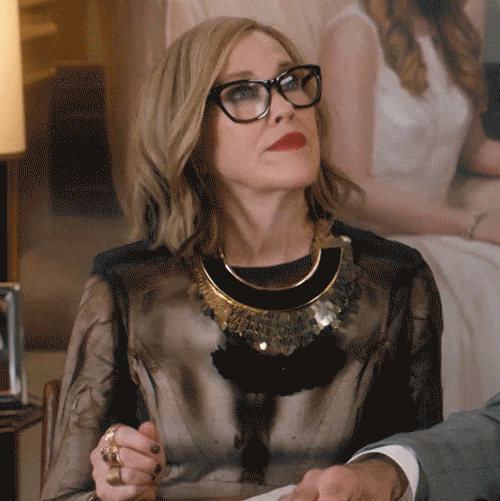 Step Three: The Vibe + Venue
These things are linked together because, in my honest and humble opinion, your venue sets your vibe. Want a modern chic wedding? The cute barn venue in town probably isn't for you! Want 300 guests at your big day? The small 150 max capacity place probably won't work! See why we did all this leg work beforehand?
If you're anything like me and have major FOMO that probably translates into you struggling to choose things because you just want all the things! I get it. What I have learned is that narrowing the options down helps so much – which is why we first find out how many people need to be able to fit and what vibe we want! That doesn't mean you can't compromise. If you find the venue of your dreams and it only seats 250 just know you will have to cut that guest list down. It's all about balance.
And then last, but certainly not least, choosing your venue will help you know if you need to find catering and bar services or if they have in-house options and WHAT YOUR WEDDING DATE WILL BE! You can also get a good idea of what other things your venue has to offer (like a place to stay, decor to use or rent etc.)
Step Four: Secure Your Vendors
Guest List ✔️
Budget ✔️
Venue + Vibe ✔️
Now it's time to knock out getting those key vendors secured! Start with your planner/coordinator because they will help you with everything else! WHOOOOO!
In my experience vendors like Photographers, Videographers, DJ, Catering/Alcohol, and Decor Rentals are a top priority for booking. That doesn't mean they are in your top categories – just that you need to get them secured before their calendar fills up. Most photographers, videographers, and DJs are a one or two-man show meaning if they book a wedding date that's it – they cannot do multiple in a day. And for decor rentals – once that item is rented for your date that's it! I suggest securing these vendors about a year in advance or more.
Vendors like Florists, Caterers, Calligraphers, Bakers, and other vendors often have the ability to do multiple weddings on the same date because they just have to deliver the items or sometimes even get you everything you need beforehand so their schedules have more flexibility. So after you secure the harder-to-book vendors you focus on the rest.
Don't forget to check in on certain things that may have a specific timeline. For example, your dress/attire will need enough time to go to get everything ordered and delivered. You save the dates and invites get sent ahead of time so you need your calligrapher/stationer secured in enough time for them to create and get you your items. Other vendors may have certain time restraints for ordering necessary items so be sure to communicate with them!
Ideally, 6 months before your wedding you should have chosen and secured ALL of your vendors!
Step Five: Focus On The Details
This is the fun stuff which is why people typically want to dive right into it! But when you make a cake you don't frost it first – you gather the ingredients THEN put it all together to bake and decorate! A wedding is no different.
But CONGRATS if you made it this far! You're at the step where you know your budget and guest count so you know what you can spend and how many of certain things you need. You also have your date and venue so you can actually start visualizing things and hone in your vibe.
To keep stress low I will give you advice that I give to every single couple I work with: COLLABORATE WITH YOUR VENDORS!!!! Don't be afraid to ask them if they have fun/unique ideas based on your desired look/vibe/theme etc. Trust me, when you let creative people get creative they will blow you away! When you have planning meetings with your vendors I suggest going in with a general idea of what you want and know where you area willing to let them take creative control and where you want to stick to your exact vision.
Checklist of things to have for any vendor meetings:
Your venue location, wedding date, and guest count.
Your budget for that category.
5-10 images that visually represent what you like for that category.
An outline of the items are services you need from that vendor (for example 4 bouquets, 4 bouts, 10 centerpieces for a florist, or 8 hours of coverage for a photographer or videographer).
Any questions or concerns you have for them.
A checkbook or whatever you need to make the deposit if you decide to book them.
If you've done your job up to this point and chosen a solid team of vendors they will be able to guide you through the details of what they need and when they need it to keep the planning going. Communicate with them and don't be afraid to put them all on an email chain together so they can even collab with each other for your wedding.
Step Six: Sit Back, Relax, and Enjoy the Process
You are not required to be stressed about your wedding. You are allowed to not care about every little thing and detail and if you've done what I've outlined at this point you should have essentially passed the baton to your vendors! They will take the vision and direction you've given them and create pure magic! You will have set your priorities and realistic expectations which honestly deserves a solid pat on the back. You're killing it, you're doing great sweetie, you've totally got this!
Have fun being a fiance and a bride, don't sweat the small stuff, and focus on having a happy marriage instead of the perfect wedding day because who are we kidding – no one/nothing is perfect! But we love things in spite of their flaws and you will love your wedding day no matter what!